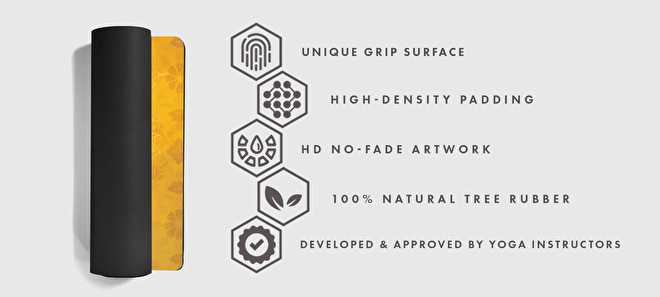 With spirituality being one of the main inspirations for my art, I couldn't say no to a
collaboration with Metta Mats. My colorful designs and their yoga mats of superior
quality results in a product like no other!
Click the images below to go to the Metta Mats website.
Are you going to order a yoga mat and do you live in the Netherlands or in another country in Europe? Then take into account the shipping and import costs (approximately € 50), which are on top of the price of the yoga mat.