Delivery
We do our best to ship ordered items within 1 week.
We are a small studio and from art-design we do almost everything ourselves.
The mail is delivered in the Netherlands by Postnl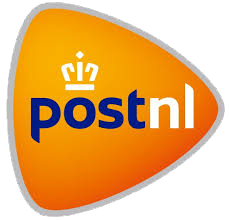 The following text (below) concerns the rules of Postnl in Netherlands. For other countries you follow te rules of your Delivery business you're dealing with.
This applies to the Netherlands
​Delivery is done by Post.nl
If there is visible damage to the packaging or the package visibility has been opened You should tell the deliverer, to make a note of this, he/she is obliged to do so.
Is the content consequently damaged? Please contact with Sy-Lance

After five days, no parcel with barcode recieved?
Then as soon as possible, check with the Postnl- Customer.
It rarely happens that Postnl delivers a package, a day or more later. If your parcel with barcode has not been received after five days and you receive a message from Postnl? Please immediately contact Sy-Lance.
​Packet pickup at the post office
You have two weeks to pick up your package at the post office, then it will return to sender.
Do not forget to bring your ID when you pick up your package.
If you yourself are unable to pick up your package, you can authorize someone else to do this for you. To do this, for example, to fill in the back of the pickup message of the package.
After two delivery attempts
After two delivery attempts at the specified delivery address, the parcel goes to a post office in the neighborhood. You have two weeks time to pick up your parcel at the post office. If you don't do that on time, the package will automatically return to Sy-Lance.
The return costs are at your expense.

At the moment you are sender you bear the risk for the goods.

Contact Sy-Lance.
Do you want the parcel to be delivered again? , have it sent to you at your own expense or cancel the sale.